Mongolia + the Gobi, Naadam Festival

Mongolia + the Gobi, Naadam Festival
Our exclusive July departure is highlighted by the ancient traditions of the Naadam Festival; held annually, this thrilling event features ancient tests of warrior skill and courage. It's a unique tour that combines this once-in-a-lifetime event with immersive, personalized exploration in the Gobi with your own 4x4 jeep, professional driver and guide.
Having survived World War II in Poland, my friend and mentor Alexander Harris founded General Tours in 1947 with the conviction that travel could build bridges of cross-cultural understanding. Since our first-of-its-kind tours to the Soviet Union in 1955 we've remained at the forefront of international travel, helping culturally inquisitive Americans explore 85 far-flung destinations on all seven continents.
Thus, for 74 years, our company … first known as General Tours and now as Ale
...
Our Luxury Hotel + Mongolia's Finest Eco-Lodges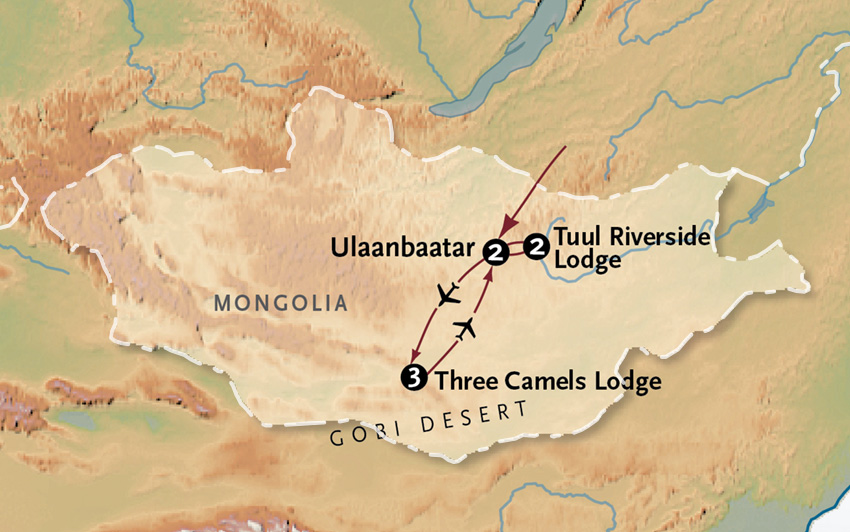 Day
Destination
1
July 5 – Welcome to Ulaanbaatar
2
July 6 – Into the Gobi by Jeep
3
July 7 – Khongoryn Els
4
July 8 – Excursion to Bayanzag, The Flaming Cliffs
5
July 9 – Back to Ulaanbaatar + Tuul River
6
July 10 – Mongolian Traditions + Culture
7
July 11 - The Naadam Festival
8
July 12 – Depart Ulaanbaatar