British Royale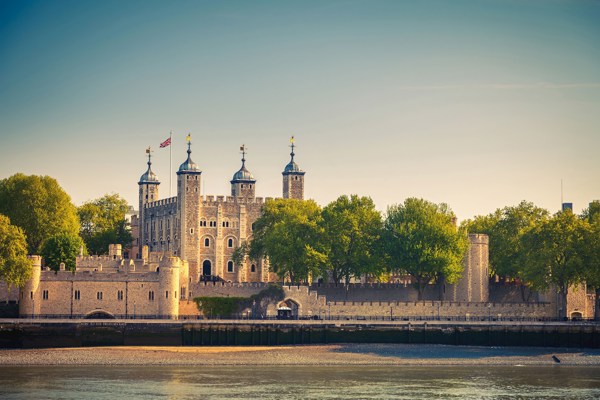 British Royale
Experience Great Britain in all its luxuriant glory as you explore Alnwick and Edinburgh Castles. At the Tower of London, join the Yeoman Warder for a Ceremony of the Keys—a time old tradition carried out for the past 700-years, to help guard the Crown Jewels. Journey in style from Viking York to the magnificent Castle Howard for High Tea in the grand surrounds of the Grecian Hall, followed by a private tour of the castle and its grounds, after it closes to the public. In Bath join a Local Expert to visit Roman Baths, one of the greatest religious spas of the ancient world, before enjoying a spectacular lunch at The Olive Tree. This Michelin-starred restaurant serves up a mouthwatering menu of locally sourced, seasonal fare, with paired with fine wines.
Dining Summary
3 Dinner (D)
9 Breakfast (B)
3 Lunch (L)
Choice Highlights
Choose between two carefully selected activities
Bath: Visit the historic Roman Baths, which draw from Britain's only natural mineral springs and gave the Georgian city its name. This remarkably preserved historic site was once a gathering spot for Romans to bathe and socialise over 2,000 years ago.
Bath: Visit the immersive Jane Austen Centre dedicated to the writer who lived here in the early 1800s and used the city as a setting for two of her novels. Learn about her life, her works and the Regency period from entertaining actors.
Choose between two carefully selected activities
York: Embark on a leisurely guided tour to the grand York Minster, an excellent example of Gothic architecture.
York: Get active and follow a Local Expert as you walk on the 13th century city walls and you soak up the spectacular views of River Ouse and the Old Town.
Choose between two carefully selected activities
Edinburgh: Visit the 17th century Mary King's Close with a Local Expert, walk in the footsteps of former residents and unlock fascinating stories from Edinburgh's sometimes dark past.
Edinburgh: Try a wee dram of whisky as you embark on a tasting experience of this Scottish staple.
Additional Included Highlights
: You will be escorted by one of our fine Travel Concierges, handpicked to serve as your expert guide, consummate organiser, and friend overseas.
: Personal radio headsets give you the freedom to wander during visits to famous highlights, without missing any of your Local Expert's fascinating commentary, available on departures with 15 or more guests.
: Hotel and restaurant tips are included - you'll never have to worry about how much to give, nor search for foreign currency. We also include all taxes and porterage charges at hotels.
: At every hotel, you'll be treated to seamless baggage handling, with prompt delivery inside your room.
: Stay connected with friends and family with our complimentary coach and hotel Wi-Fi (where available).
: Complimentary airport transfers are included on start and end dates and when additional accommodation has been booked through Luxury Gold. Guests will be transferred with fellow Luxury Gold Travellers that arrive on the same flight. Complimentary, private train station transfers are included when train travel is included within the itinerary. Transfers to train stations or alternate hotels, in the same start or end city of the itinerary, may be requested but are not guaranteed.
Exceptional Dining
London: Dine in style at the lavish English Grill Restaurant, just across the road from Buckingham Palace. Enjoy your Welcome Dinner prepared by executive chef Ben Kelliher using only the finest English produce and the same suppliers who serve the King's kitchen.
Bath: Experience an exquisite Michelin-starred lunch at the Olive Tree restaurant. A fresh, seasonal menu, curated by award-winning Head Chef Chris Cleghorn, offers classic flavours combined with modern techniques. Relax in the chic, yet informal atmosphere and enjoy the best of British cuisine.
York: Visit one of Britain's finest historic houses, Castle Howard. Enjoy a traditional English afternoon tea in the Grecian Hall.
Edinburgh: Say farewell to Edinburgh with a final Celebration Dinner in the historic Scottish capital. Let your tastebuds be delighted with a delicious meal and raise a glass to the health of your companions and your unforgettable journey.
Founder's Collection
Alnwick: If you are travelling on a Founder's Collection departure, on Day 8 you will meet Her Grace, The Duchess of Northumberland as she personally welcomes you for a private tour of her beloved garden. You are also introduced to the Head Gardener, who will lead you past a labyrinth, the serpent garden and ornate fountains, as you listen to the fascinating story of how The Duchess restored this exquisite garden to its former 18th century glory over the last twenty years. Admire this masterpiece of passion and dedication, which remains a work in progress, before indulging in a seasonal lunch. This experience will be in addition to the existing itinerary.
Journey Highlights
London: Your passionate Local Expert will lead you from Westminster to Piccadilly Circus as they recount fascinating tales of London and its famous landmarks. Pass by the Houses of Parliament, Big Ben, Westminster Abbey, Downing Street, and Trafalgar Square as you explore the English capital.
London: Step through history at Horse Guards Parade, the ceremonial grounds of St James Park in the shadow of Buckingham Palace. Discover the secrets of a cavalryman's uniform in the Household Cavalry Museum before trying on the royal clothes yourself.
Stonehenge: Visit the mysterious circle of upright stones, the best known prehistoric site in Europe. Experience the lives led by Neolithic builders 3,500 years ago and admire th...
The beauty and spirit of the world's most exciting places will come alive when you travel with Luxury Gold. Luxury Gold endeavors to elevate travel beyond the ordinary, bringing you the best escorted experience for the best value. See the places you have dreamed of visiting in a way that indulges your senses and opens your mind to an astonishing tour of wonder, adventure and new learning.
A world of immersive tours awaits you, each with VIP experiences, exceptional dining, elegant hotel
...