Luxury Food, Wine and Wildlife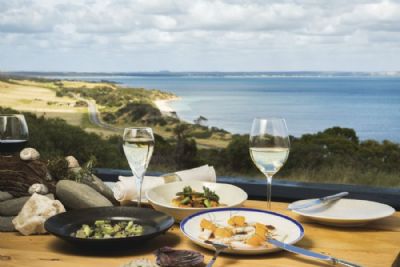 Luxury Food, Wine and Wildlife
Get a real taste of Australia in this luxury gastronomy tour. Start with a a full day of exploring Sydney from both land and water where you enjoy fresh seafood, delicious salads and barbecue with local beer and wine. Taste the fine wines tucked away in the Adelaide Hills. Start the day in Kangaroo Island with a cuppa and some home-baked morning tea while looking for small wallabies, which are almost extinct on the mainland, a kangaroo found only on Kangaroo Island and a variety of other birds, plants and animals. Spend a day in "Foodie Heaven" where you'll sit back, relax and enjoy the surroundings while eating and drinking some of the finest food and wine the Mornington Peninsula has to offer. Interact with wild animals in their natural habitats on a private eco-tour.
Your Itinerary Includes:
Private Airport Transfers
3 nights Sydney
Sydney Harbour and City Tour
2 nights Crafers
Adelaide Hills Wine Tour
2 nights Kingscote
2 days private touring Kangaroo Island
3 nights Freycinet
Saffire Schouten Island Half Day
3 nights Melbourne
Foodies Journey Through The Mornington Peninsula
Yarra Valley Private Wine Explorer Tour
Meals: 10 breakfasts, 8 lunches, 5 dinners
Customizing the travel experience, Swain Destinations is the leading U.S. provider of completely personalized exotic vacation experiences. Since 1987, Co-Founders Ian and Linda Swain, and their dedicated team of destination experts have offered American travelers the opportunity to design distinctive trips to intriguing international locales, including Australia, New Zealand, the South Pacific, Asia, India, and Africa. From adventure-packed trips to leisurely getaways, Swain Destinations curates
...